How can we empower women in the modern era
She is a caring mother of her children, she is a responsible daughter of her parents, she is a lovely wife of her husband. Her eyes get wet when she sees her children in pain, she never sweats to cook delicious food for her family every day. If anyone harms her children she becomes wild, behaving with kids at home she does like a child. She is dangerous, ferocious and furious when you mistreat her, she is supportive, loyal and emotional when you care for her. She can alone fight the universe when you love her, she loses the reason to live when you cheat her. Still, she never gives up, she never backs down but always does good for humanity to make everyone proud.
She is a woman after all.
From a long time, women are being looked upon as an alien who is many a time pressurised, suppressed and exploited in many areas and made to work as a puppet for the rest of their life. People generally underestimate their power, talent, and capability. There is a lot of ignorance in people's mind to promote women in every matter of concern as they are secluded from many necessities in life. A nation which has a lot of exploitation happening with women will never succeed in its entire journey. Well, having said that there are many initiatives being taken by govt to eradicate this issue but is still unsuccessful at the ground level i.e spreading awareness among the nation. Here are some really crucial areas through which we can empower women in the modern era.
1. Education
First and foremost, the progress made in this sector has been made very slow.
Secondly, there is a considerable gap between male and female literacy rates in India.
It has been estimated that at the prevailing rate of progress, India will fully conquer universal literacy only until 2060. According to the census of 2011, where an effective literacy rate for men was 82.14% whereas for women, it was 65.46%.
Apparently, there has been a substantial hike in the number of literate women and this gap is narrowing, it still persists. But among such figures, there exists a ray of hope as well.
According to the recent census, since the year 2011, 110 million additional women have become literate as compared to 107 men which means that the number of literate women has increased.
Females comprise nearly about 50% of the country's human resource but the lack of education snatches away their chance to be a part of the progress and development of India. When a girl or a woman is not educated, she's not the only one who suffers but the entire family has to bear the consequences of her illiteracy. Researches have found out that illiterate women face more hardships in life than the literate ones. They have high levels of fertility as well as mortality because they suffer from malnutrition etc.
In one of the recent surveys, it has been deduced that infant mortality is inversely related to the mother's educational level. As a result, not only women but their kids also go through the same conditions. She, who is ignorant of the importance of education in life, does not emphasize the same for her kids. This hampers the family as well as the nation's progress as a whole.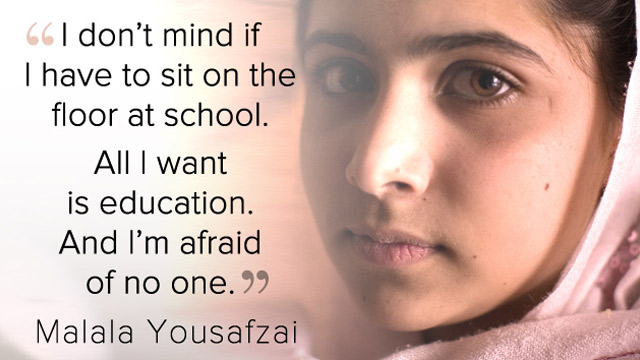 Source: Google
From initiation, parents don't consider girls as earning members of their family, because post marriage they have to leave their parents' home. That's why their education is solely considered as wastage of money as well as time. As a result, parents prefer to send boys to schools but not girls.
Poverty is likely the root cause of many problems in India one of it being the low female literacy rate. Higher than one-third of the population in India is living below the poverty line. Though the government is putting rigorous efforts to make the primary education free for all yet parents are not ready to send their girls to school.
If you educate a man you educate an individual but if you educate a woman you educate a whole nation.
2. Ending Female infanticide and foeticide
Female Foeticide and infanticide are the ugliest and early manifestation of discrimination against girl or female members of our society. Female foeticide refers to 'aborting the female in the mother's womb', whereas female infanticide means 'killing the girl child right after her birth'. Active methods of killing girls via selective sex abortion and passive methods like discrimination in care and nutrition are used to eliminate the girl child. When it comes to Sex ratio, India stands at 940 in 2011 and the child sex ratio has shown a more continuous decline since 1961 but more alarmingly post 1991. Beginning from 1991 the CSR is constantly reducing the overall sex ratio and has decreased by 21 points.
Impact of female foeticide :
The low sex ratio resulting from female foeticide and infanticide has dangerous aftermath for Indian society which is manifesting themselves in various ways such as:
• Trafficking of women for sexual work and marriage.
• Buying of brides from other states and even countries like Nepal. Such marriages never sustain because of cultural differences and results in instances of physical, mental and sexual abuse of the bride. In some instances, even the society has fallen as a victim to the inhumane and illegal practices of polyandry.
• Increased crimes against women like sexual harassment, lewd remarks against women, and eve teasing practices.
• Women losing their status in society. Fewer women results as less representation in society, polity, and economy. Alongside, family members become more insecure about girls and put more restrictions on them as a result.
• Women bring along stability and values in a family. Where there is a girl child, members of the family becomes more sensitive to other females or girls in society. Female foeticide mitigates these cultural values of the society and family.
Women are a Quintessential human in this world. If we say that we believe in equality for all genders then it must be followed by heart too. Women are more capable than men in many aspects unimaginable and they have the talent of taking care of the whole family at a time like a boss. They have the potential to handle and take care of the finest to even the biggest problems of concern. They are the ones who make our nation more proud than ever. Gone are those days when men were ahead in everything but now women are dominating in every space because they are no less than men.

Source: Google
Govt Initiatives:
Then PCPNDT Act (Pre- Conception and Pre-Natal Diagnostic Technique Act-1994) was enacted to use the use of sex selection techniques before and after conception and prevent the use of prenatal diagnostic techniques for selective abortion.
A programme like Beti Bachao Beti Padhao has been launched several years ago to ensure survival, protection, and empowerment of girls by eliminating the difference in the sex ratio, infant mortality rate, improving their nutritional and education status. 100 focus districts having the least child sex ratio have been selected and their respective panchayats have been given the responsibility for co-coordinating implementation.
The Sukanya Samridhi Yojana, a component of BBBP programme aims to ensure an equivalent share of the girl child in family savings. The savings have to be used for the education of girl child and her marriage, thus helping in the empowerment of girl and reducing the economic crunch that families face at the time of marriage.
States like Haryana, having a very low CSR of 830, have initiated their own schemes like 'Aapki Beti Hamari Beti'. Under this scheme, the first girl child born in an SC or BPL family will be eligible for Rs 21000 from its state government respectively. Localized initiatives like 'selfie with daughter' have also been launched by Panchayats, thereby taking the initiative to ground level.
Not only law should be made strict in such cases but also should be followed with Due diligence, honesty, and humaneness.
A wise man said that a Girl is a blessing and is gifted to only those who deserve it.
3. End Dowry system
Dowry Prohibition Act, Indian law, enacted on May 1, 1961, intended to prevent the process of giving or receiving of a dowry. Under the Dowry Prohibition Act, dowry includes property, goods, or money given by either party to the marriage, by the parents of either party or by anyone else in connection with the marriage. The Dowry Prohibition Act applies to all sections of society in India.
The original text of the Dowry Prohibition Act has been widely ineffective in curbing the practice of dowry. The act and relevant sections of the Indian Penal Code were later amended to protect the female victims of dowry-related violence. An additional layer of legal protection was provided in 2005 under the Protection of Women from Domestic Violence Act.
Source: Google
But even to this day if any girl is married to a man but doesn't bring any dowry along she is burnt alive or mentally harassed for the rest of her life as a consequence. This symbolises a very sick mentality of our society.
No matter how many amendments will be made to the law but until and unless if there will be materialistic greed and no fear of law and humanity in the minds of the people such menace will continue to happen in India every now and then. It's the right time to change the attitude with which we are living otherwise God's judgment day won't be far because the negative you will do to others will one day bounce back upon you too.
4. Political and corporate stature
Women should be promoted at high positions when it comes to the political arena because once getting elected they will definitely think and do good for the betterment of the society as a whole. Women are no less than men nowadays which they are constantly showing through their efforts. According to the provisions contained in Article 243 D of the Constitution, nearly 1/3rd of the Seats of Panchayati Raj Institutions and 1/3rd offices of the Chairperson at all level of Panchayati Raj Institutions are reserved for women. The following states have now been made legal provision for 50% reservation for women among members and Sarpanches: Andhra Pradesh, Bihar, Chhattisgarh, Jharkhand, Kerala, Maharashtra, Orissa, Rajasthan, Tripura, and Uttarakhand respectively.
Source: Google
Not only this women should also be promoted at higher levels in the corporate sector too. Women managers are much better than male managers as they possess good art in making her subordinates do the work effectively, efficiently and on time. Ranging from Navy, Defence, Airforce, police, banks, tax department, teaching to even the prime ministerial and presidential position women have proven their metal and will always continue to do it. Our nation will truly progress only when women will be made leaders of our society.
5. Proper healthcare
A study conducted by Choi in 2006 found that boys are more likely to receive immunisations than girls in rural areas. This study has led researchers to believe that the gender of a child leads to different levels of health care being administered in rural areas. There is also a gender bias associated with mobility. Indian women are more likely to have difficulty travelling in public spaces than men, resulting in greater difficulty to access services.
Statistics from the United Nations
Findings from the World Economic Forum indicate that India is one of the worst countries in the world in the context of gender inequality. In 2011 The United Nations Human Development Report ranked India 132 out of 187 in terms of gender inequality. The value of this multidimensional indicator, Gender Inequality Index (GII) is clearly determined by numerous factors including maternal mortality rate, adolescent fertility rate, educational achievement and labour force participation rate. Gender inequality in India is exemplified by women's lower likelihood of being literate and their increased participation in the labour force.
Source: Google
Gender discrimination begins before birth hence females are the most commonly aborted sex in India. If a female foetus is not aborted, her family will pressurise her to abort the child because of their preference for a son. Once born, daughters are prone to be fed less than sons, especially when there are multiple girls already in the household. As women mature into adulthood, plenty of barriers prevent them from achieving equitable levels of health stem from the low status of women and girls in Indian society, particularly in the rural and poverty-affected areas.
A healthy woman is the only one who can give birth to healthier children only then will our nation become healthy from grass root level.
Child trafficking is a serious problem that is predominant especially in India. According to a report published by the U.S. Department of State, "India is a source, destination and transit country for men, women and children who are subjected to forced labour and sex trafficking. The majority of India's trafficking problem is internal. Moreover, those from the most disadvantaged social strata, lowest caste Dalits, members of tribal communities, religious minorities and women and girls from excluded groups are the most vulnerable to such menace.
The 2012 Global Report on Trafficking in Persons released by the United Nations Office on Drug and Crime (UNODC) has clearly revealed that 27 percent of all victims of human trafficking officially detected globally between the year 2007 and 2010 are children. Child trafficking either happens for sex trade purpose or for child labour. Another major concern is the gender skewing among missing children, as the MHA data reveals. From 2010-2014, out of the 3.85 lakh children who went missing across the country, 61% were only girls. For example, the number of missing girls in the state of Andhra Pradesh stands at an alarming 11,625 as against 6,915 missing boys. These girls are often forced into prostitution and begging rackets and are destined for a life of child abuse and exploitation.
Source: Google
It is the children of the poor and marginalized communities who are forced into labour. Parents of these children are either betrayed or lured due to their poor socio-economic conditions thus forcing them to 'send' or 'sell' their children for better livelihood options at the mercy of mere compensation. The lack of awareness is the reason traffickers exploit the uneducated poor living in slums and other backward regions in the country. Traffickers reassure daily wages to the parents of those young children and transport them to big cities where they are often treated as commodities. 
A happy and Blossom life is every child's right, snatching it away from them is a big curse and our nation's loss. So we must unitedly have to fight against such menace in India as it is everybody's concern not only of the prevailing Government.
7. Teaching women the Self defense mechanism
Women are a very soft target to many atrocities that happen in our country like Rape, child abuse, trafficking, and child labour. It is our duty to help them give more security and help them in recovering from ordeals. Many women who go through such ordeals are not able to get out off the trauma of the consequences of such odd happenings. It is every parent's responsibility to not underestimate the life of their children as many parents apparently sell their children at some specified price to some powerful and wealthy peoples for prostitution, labour, Bonded labour etc. Teaching them Self defense mechanism will bolster immense confidence in them to fight against all odds so that whenever any mishap occurs with her, then she is fully ready to combat. A fighting mechanism like Judo, Karate, Taekwondo are a great method that should be taught to them as it teaches how to  physically tackle anyone instantly without even wasting a further second of time.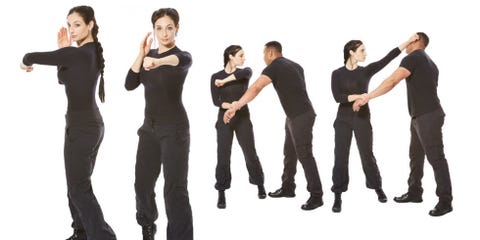 Source: Google
Our national security will always be at threat if such things continue to happen in our nation so, it is high time for all of us to address this issue with utmost seriousness and sincerity. All those who have been a victim to ugliest menaces like Rape should be given a voice, a right to speech and expression. The safer are the women of our country the safer will be India.
7. Don't commit a sin by abandoning your parents when they get old
This is true!
When parents get old and helpless, they are being thrown out of their home by their children. These children never know the difficulties through which their parents went through to earn bread for them. They abandon their parents at the mercy of the god. Doing such sins will only lead to more and more sorrow and regret later on in their life as when they will get older their children will do exactly the same with them. These people never realise that through so many hardships in their life their parents always fulfilled their every wish by sacrificing their own and later when they grow old they kick them out as they perceive them as worthless and hopeless. No mother and father would ever live up to see such a day when their own children are abandoning them to old age home or even at the mercy of the god. It is our duty and responsibility to serve our parents when they need us the most at every time then only will they feel empowered.
Source: Google
A woman must be respected at all ages whether in the form of a baby girl or a teenage girl or a married woman or an elderly woman because when they can do so much for us why can't we reciprocate the same?
"God cannot be everywhere and therefore he made mother"
– Rudyard Kipling
Our Contribution
At Pawan drishti Orphanage home in Sikkim, we provide due care to the life of the helpless, destitute and orphan children in the society and even those kids who are neglected by the family and did not get proper care due to poverty
We make sure that a sound and friendly environment for the poor, helpless and destitute girl child towards achieving a promising peaceful condition for them fostering their physical, mental, social and spiritual development and well being prevails. We ensure that children in the orphanage get full access to education, healthcare, family environment, and respect so that their future becomes secure ultimately.
If you will empower a woman she will definitely uplift the whole nation